Joined: Fri Jul 30, 2010 1:32 pm
Posts: 5754
Before we start rambling on obsessively about Michelle Obama's bangs, let's be clear: The president started it.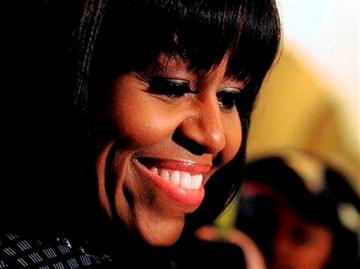 It was he, after all, who called the new hairdo, unveiled just a few days before the historic occasion of his second inauguration, "the most significant event of this weekend."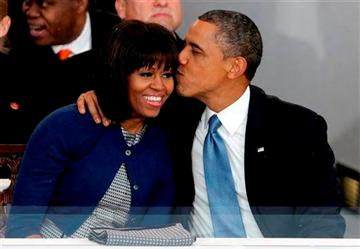 And he hasn't stopped there. On Tuesday night, he introduced his wife at the White House staff ball: "And the First Lady of the United States - bangs and all..."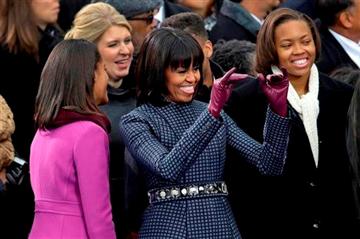 So given the president's evident interest in the subject, perhaps the rest of us shouldn't feel so bad about analyzing ad nauseum the first lady's new look, an activity that has certainly taken over social media for days (and, perhaps, ended discussion of an earlier obsession, Michelle Obama's arms.) Heck, the bangs even have their own (unauthorized) Twitter account, FirstLady'sBangs, which has taken to issuing dispatches like: "Just got a text from Hillary Clinton's side-part" or "BREAKING NEWS: Barack just named me director of Hairline Security."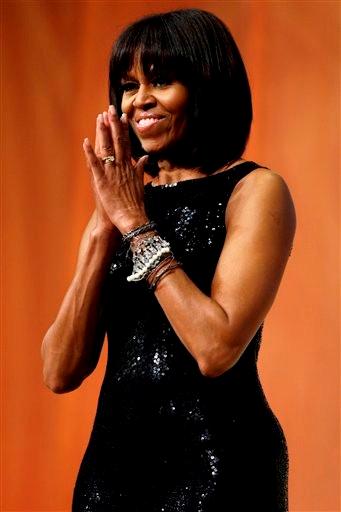 And how about the headline in New York's Daily News, the day after Obama's private swearing-in? "In With A Bang."

Quips and clever headlines aside, everyone seems to have an opinion about the new style - not only how it looks, but what it means. And so, just because it's fun, we analyze some of them here: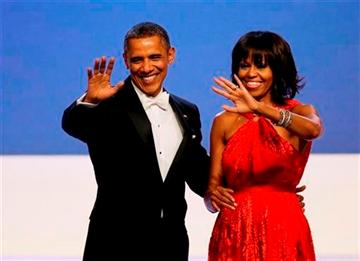 THE YOUTH FACTOR: It's no secret, say fashion experts, that on the right person, bangs can make you look younger. It's also no secret that Mrs. Obama turned 49 the very day she unveiled the cut last week, in a photo tweeted from her new Twitter account, FLOTUS.

"None of this is accidental," says Linda Wells, Allure magazine's editor-in-chief. "She tried this on her 49th birthday. She wants to spice it up a bit. And it's definitely a more youthful style than what she had before. It just has a flirty, young quality to it."

THE FASHION PLATE: Clearly Mrs. Obama, well known and admired for her fashion sense, is aware that bangs are in these days. Sure, they've been around forever, and your 5-year-old may have them, but recently bangs have become a full-fledged fashion trend, with actress Zooey Deschanel one of the standard-bearers. (Fun fact: Deschanel, 33, and Mrs. Obama happen to share the same birthday - Jan. 17.)

"Bangs have been really, really big for about a year," says New York hairstylist Robert Stuart, who has a salon on the Upper West Side. He thinks Mrs. Obama has picked the perfect cut for her looks. "It's much softer and younger, and it makes her look more approachable," Stuart says. "It also works well for her sense of fashion. And it brings out her eyes." (There are, he says, people who shouldn't have bangs: those with tiny foreheads or round, short faces.)
What a great decision on the hairdo. Mrs. Obama looks absolutely beautiful

_________________

The Husband & I hold hands as we walk home in the darkness
We know our path
We know who the machine is
We hear the sounds
We are headed home